2020: The year that was 
This past year will long be remembered for the dramatic global impact of the COVID-19 pandemic, and the equally dramatic, if uneven, pace of the recovery for both Wall Street and Main Street. Stocks continued to rally in the final month of the year, notwithstanding rising COVID-19 cases, a new coronavirus variant identified in the United Kingdom, and further lockdowns affecting the holiday season.  
The COVID-19 vaccine rollout and signing of the second-largest federal stimulus package in the U.S. aided market sentiment producing positive returns for all major equity markets, not to mention very healthy returns for broader fixed income benchmarks. On the year, the S&P/TSX Composite Index gained 2.2%.  Source: Bloomberg 
This past March saw the fastest decline of 30% or more on the markets ever recorded. And yet here we are, more than 10 months since the crisis began, riding one of the most remarkable market rebounds of all time.  
2021 Market Outlook 
While significant uncertainty remains, positive developments on the vaccine front are paving the way for long-term market and economic strength. 
We have spent much of the first two weeks of the new year meeting (virtually) with many of our trusted partners and respected portfolio managers. On a call this week, CEO & CIO at AGF Investments, Kevin McCreadie, told us "Equity markets are expected to climb higher in 2021 as anticipation of a cyclical upturn in the global economy continues to grow. But the path ahead may be rocky until the pandemic is more firmly under control."   
The key in all of this, of course, is the ongoing fight to end the pandemic as it continues to rage and force new temporary lockdowns in several countries around the world including the United States and Canada. Left unchecked, this could result in a double dip recession in at least some areas of the global economy even as optimism about a COVID-19 vaccine continues to grow. In turn, this only puts more pressure on governments and central bankers to step up their support over the next few months. Fiscal and monetary policy has never been so globally coordinated or as accommodative as it is today. 
Clearly then, the pandemic – and response to it – will remain one of the big uncertainties facing investors in the early part of the new year. Ultimately though our clients can take comfort in knowing that as an essential service, our office remains open and our team remains ready and able to assist you and your family with all of your financial needs in what is sure to be a meaningful year in history. 
Tax-Free Savings Account (TFSA)
The new annual TFSA contribution limit for 2021 has been announced at $6,000, matching the amount set in 2019 and 2020. 
With this TFSA dollar limit announcement, the total contribution room available in 2021 for someone who has never contributed and has been eligible for the TFSA since its introduction in 2009 is $75,500.  For those who have contributed before, you can find your remaining TFSA contribution room in your Notice of Assessment or through your CRA account online HERE.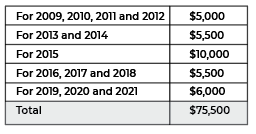 RRSP Season
It's that time of the year again for many of you to consider any allowable RRSP contribution limits. An RRSP account keeps your investments tax-sheltered (until withdrawal) and is Canada's best individual retirement savings tool. 
You are able to claim a deduction for all eligible RRSP contributions made on or before March 1, 2021, for you 2020 income tax return. The maximum RRSP contribution limit for 2020 is 18% of your 2019 earned income (less pension contributions and matching) to a max. of $27,230. Moving forward, the maximum RRSP contribution limit for 2021 is 18% of your 2020 earned income (less pension contributions and matching) to a max. of $27,830. 
New Team Member
We are excited to welcome our newest team member Karen Gowans.  Karen joined our team as an Associate in November and has many years of experience in the finance industry.  She also spent 20+ years of her professional life as an IT consultant for many of Canada's largest financial institutions.  Karen has already proven herself to be a valuable member of the team and we look forward to introducing her to many of you in the coming months.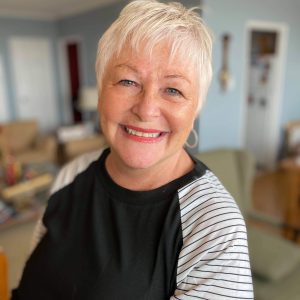 What to expect in 2021?
As an essential service, our office remains open for business as usual while of course following all the mandated and appropriate safety precautions needed to maintain a safe environment for our team and clients.  On a positive note, the past year has shown to us the ease in which we can interact with our clients through the use of technology.  We have embraced a number of digital improvements including more regular video conferencing, electronic document signature and paperless account deposits.  We are ready to help you reach your financial objectives in a way that meets your unique needs and are steadfast in our mission of putting You First. 
Here's to a safe and prosperous 2021!